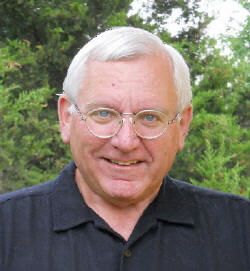 I am old enough to remember steam engines on the railroads–but just barely. The Missouri Pacific's Sedalia subdivision ran near our house on the other side of a 40-acre field. I could see those engines clearly from our back yard. The westbound trains really slugged it out as they climbed a two-mile grade out of the Little Blue valley. Those big 2-4-2s put on quite a show as they worked their way to the summit. This was back in the early 50s.
 
Yet my most vivid memory of a steam engine at work was a close-up view of a 0-6-0 switch engine in Kansas City's East Bottoms. I was about five years old. I was in our car with my folks and the switcher blocked the road as it spotted some boxcars at a siding. We were stopped right next to the tracks, and as the engine moved back and forth I stuck my head out the window and the fireman gave me a big wave. I was thrilled that he noticed me.
 
I was not so thrilled with the engine. It was big and ugly and stained gray from calcium deposits in the steam. Why did the railroad use such beat up relics, I wondered? Within a year that old tea kettle would be gone, along with all of her sisters. And if you had asked me at the time, I would have said good riddance to them.
 
But what I wouldn't give to see that old puffer belly out there today.